655 S. Rochester Rd. Rochester Hills, MI 48307

248-651-7444
The Fox Collision Center in Rochester Hills, Michigan offers great low prices on auto body repairs, collision damage for all of our neighbors in and the Detroit area. Our expert body shop staff, assist our Troy, Auburn Hills, Pontiac, Sterling Heights, and Birmingham customers by getting their vehicles back on the road after an accident. At Fox Collision Center, in Rochester Hills, MI, we look forward to serving all your auto body repair needs.

We're confident that we can help you with your next auto repair involving dent removal or body work. We have helped customers from across Michigan with their auto body repair needs and we look forward to helping you. Fox Collision Center near Detroit, MI is one of the premier auto body repair facilities for new & used vehicles in Troy, Auburn Hills, Pontiac, Sterling Heights, and Birmingham. Customer service is our number one priority. Regardless of whether you have a major or minor repair, you will always find the lowest prices and the best service at Fox Collision Center. No other body shop in Detroit completes more auto body repairs or has more satisfied customers than Fox Collision Center.
Our state of the art body shop will get your vehicle back on the road fast, and our friendly staff will make your every visit to Fox Collision Center is a pleasant one. Our certified service technicians will get your vehicle fixed and looking like the day you bought it. Bring your vehicle in for your next auto body repair and treat yourself to the service you both deserve following an accident.
FOX CERTIFIED COLLISION CENTER RESTORATIONS
Fox Automotive is proud to announce that we are expanding our services into the restoration of all vehicles, from classics to current models.

We understand restorations can be time consuming and labor intensive, but Fox Automotive's collision center has the certified staff and equipment to make your vehicle look new again.
Trying to keep your family vehicle looking like new for coming years?
Tired of those faded panels or headlamps?
Maybe you are doing the repairs at home, but you just need the parts painted. We can help with all your body repair, cosmetic and restoration needs!

Call our Restoration Manager today for a telephone consultation to discuss any, and all options!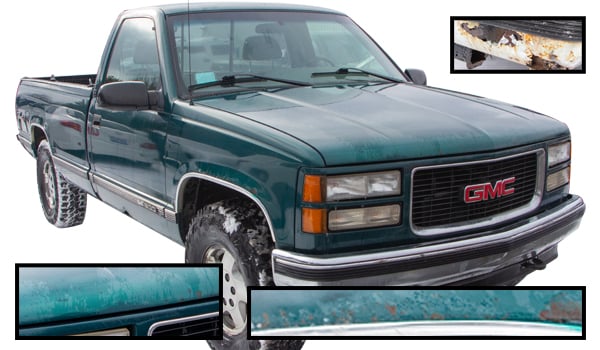 PLEASE CALL DAN KUTCHEY TODAY!

248-710-1755
Body Shop Hours
Sunday
Monday
7am - 6pm
Tuesday
7am - 6pm
Wednesday
7am - 6pm
Thursday
7am - 6pm
Friday
7am - 6pm
Saturday